Robert Thompson
Robert Thompson, now 37, has loved the kitchen since he was 10 years old. Having been one of the youngest ever to achieve a Michelin Star, Robert has since gone on to carve out his place within the hospitality industry, now owning and running Thompson's on the Isle of Wight – his first solo restaurant.
WANT MORE? BECOME A MEMBER
classic with a twist
In 2015 Robert opened his own restaurant "Thompson's" located in Newport in the centre of the Island. With its open kitchen approach where the chefs serve the guests, the restaurant has quickly established itself and gained a solid reputation building on all of what Robert has done since arriving on the Island. The Independent's Tracey MacLeod describes Thompson's style as 'classic-with-a-twist'.
Pan-fried scallops with cauliflower 'cous-cous', Ras el Hanout and coriander shoots shared space on a recent tasting menu with a pressing of smoked eel, pork belly and Granny Smith apple. Robert Thompson's style has always been a congenial one: his menus have remained brief and to the point, his style of cooking respectful of the old classics, yet mindful of a modern dining trend that values, above all, lightness and freshness.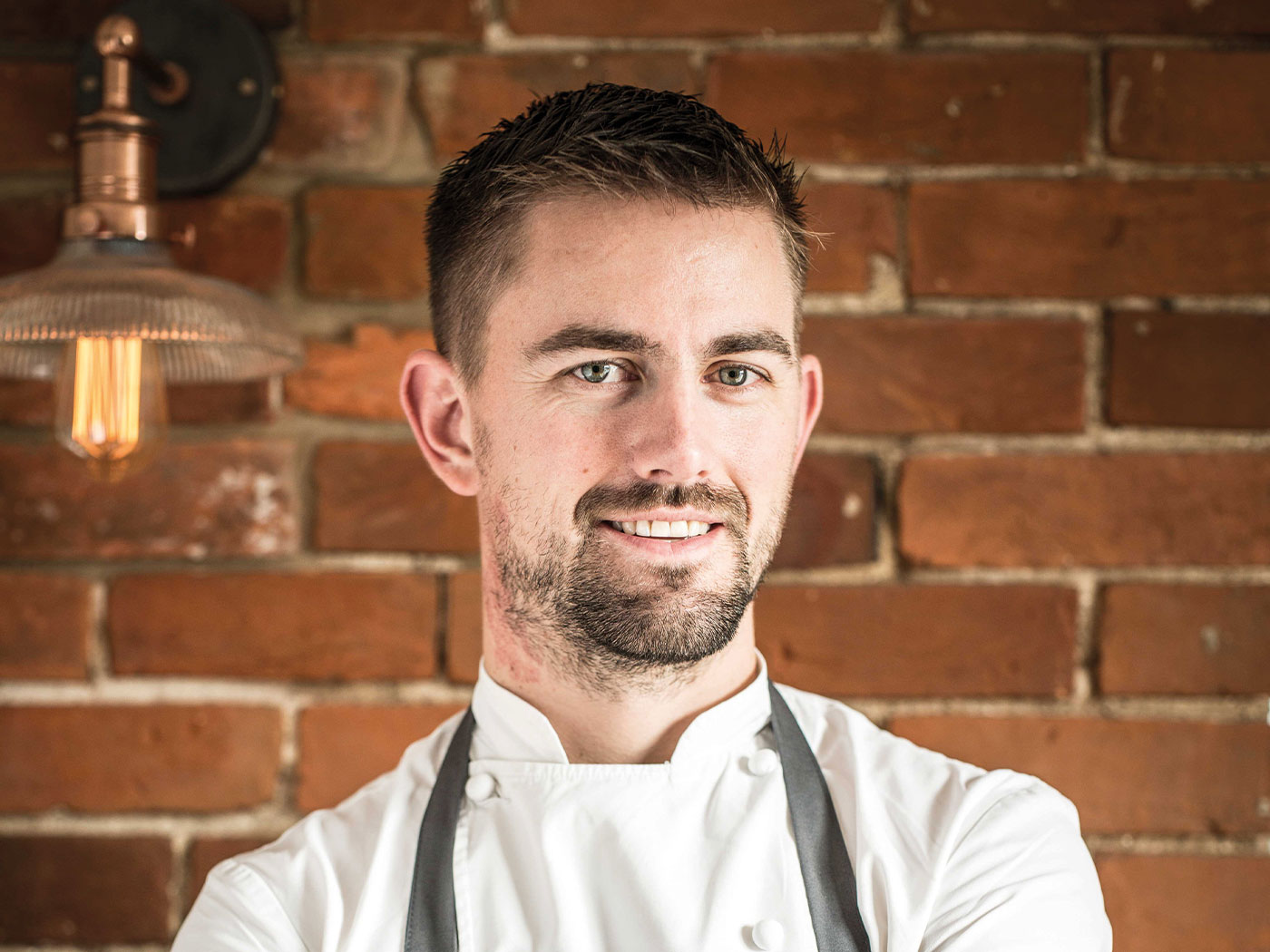 Robert may be best known for his Michelin star accolades, but his focus on unfussy, wholesome, family cooking is what drives him and what we're excited for him to share with Vesta members. His friendly delivery is captivating and his recipes are both unique and accessible.

Unit E The Factory Dippenhall
Farnham GU10 5DW