CHARLOTTE & CHRISTIE
Combining exceptional party entertainment with highly trained event managers and stylists, the magical Dazzle & Fizz formula is guaranteed to create a truly memorable occasion for the whole family.
WANT MORE? BECOME A MEMBER
LUXURY FAMILY EVENTS
Dazzle & Fizz are the market leaders in luxury family events. Specialising in immersive concepts, each party is planned and styled with a unique dual-focus; to engage and excite the children and surprise and delight the parents simultaneously.
Charlotte and Christie grew up together close to Yaverland beach on the Isle of Wight. As children, they would spend their days letting their imaginations run wild, writing scripts and drawing invitations for parties they dreamt of one day hosting. Some 25 years later, they're living that dream, capturing the imaginations of party-goers at their highly acclaimed immersive events.
After gaining a first class degree from Royal Holloway University of London, Charlotte worked in the events industry before founding Dazzle & Fizz in 2010. Christie has a lifelong passion for design and studied fine art alongside raising her children.
Charlotte and Christie have been inseparable their entire lives, they are more than family; they are best friends, business partners and soul mates. When they are not working they are kept busy bringing up their young families, Christie is a Mum of four and Charlotte is a Mum to her nine-year-old son, who has Autism Spectrum Disorder.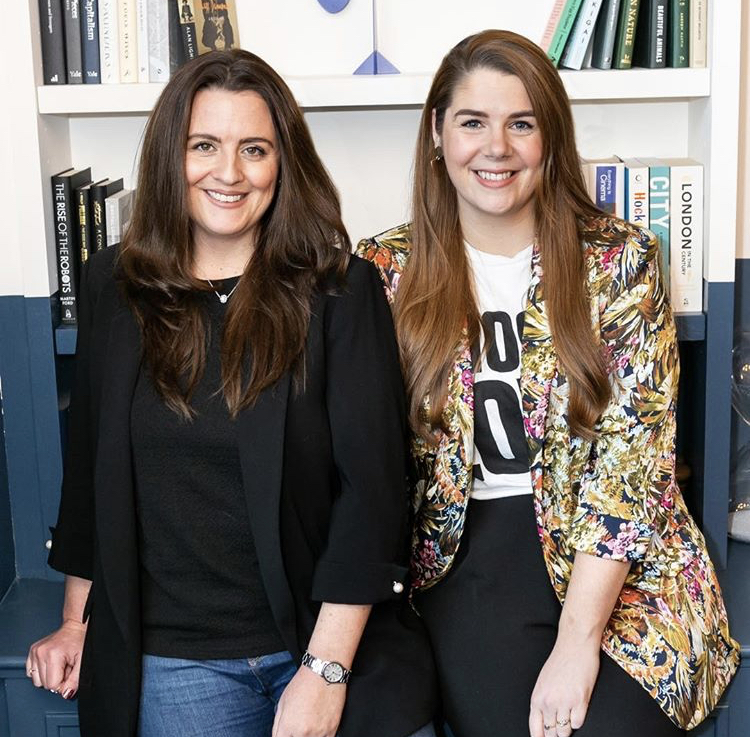 Charlotte and Christie are more than family, they are best friends, business partners and soul-mates. Under their company Dazzle & Fizz, which specialises in luxury family events, they also hold four other exclusive brands; Yaverland, Father Christmas Village, Charlotte Melia Online and most recently, Vesta. They are incredible excited for this new chapter and would like to personally thank every Vesta member for embracing this new stage in their journey.

Unit E The Factory Dippenhall
Farnham GU10 5DW